ADJA Peter Merry Leadership Award
At the ADJA National meeting in February, 2005, in Las Vegas, the ADJA presented Peter Merry,  the outgoing President, with the very first "Peter Merry Leadership Award." The purpose of the award is to honor an ADJA member that has displayed exceptional service, dedication and commitment to the American Disc Jockey Association for the current, calendar year. Peter received the award in his name for the time he unselfishly dedicated from 2003 to 2004, traveling the country and educating DJs on wedding marketing as well as on the benefits and features of ADJA membership. Through Peter's efforts the ADJA enjoyed an unprecedented increase in individual ADJA membership and local chapter development. Plus, the DJ industry as a whole celebrated a substantial rise in the level of professionalism and ethics.
---
2016 – Kami Fengel Storz"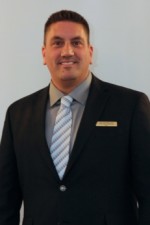 Mark Brenneisen – Has served as President in his local chapter. He continues to seek ways to help other DJs by publishing podcast articles through educational DJ websites as well as currently preparing to speak at DJ Expo in August.  Our winner works with other wedding professionals in his market to promote educational content from peer vendors to other wedding professionals and DJs in the local market.  This year's Leadership winner has promoted ADJA involvement in the travel industry and presently serves as our ADJA National Travel Program Coordinator.
---
2016 – Kami Fengel Storz"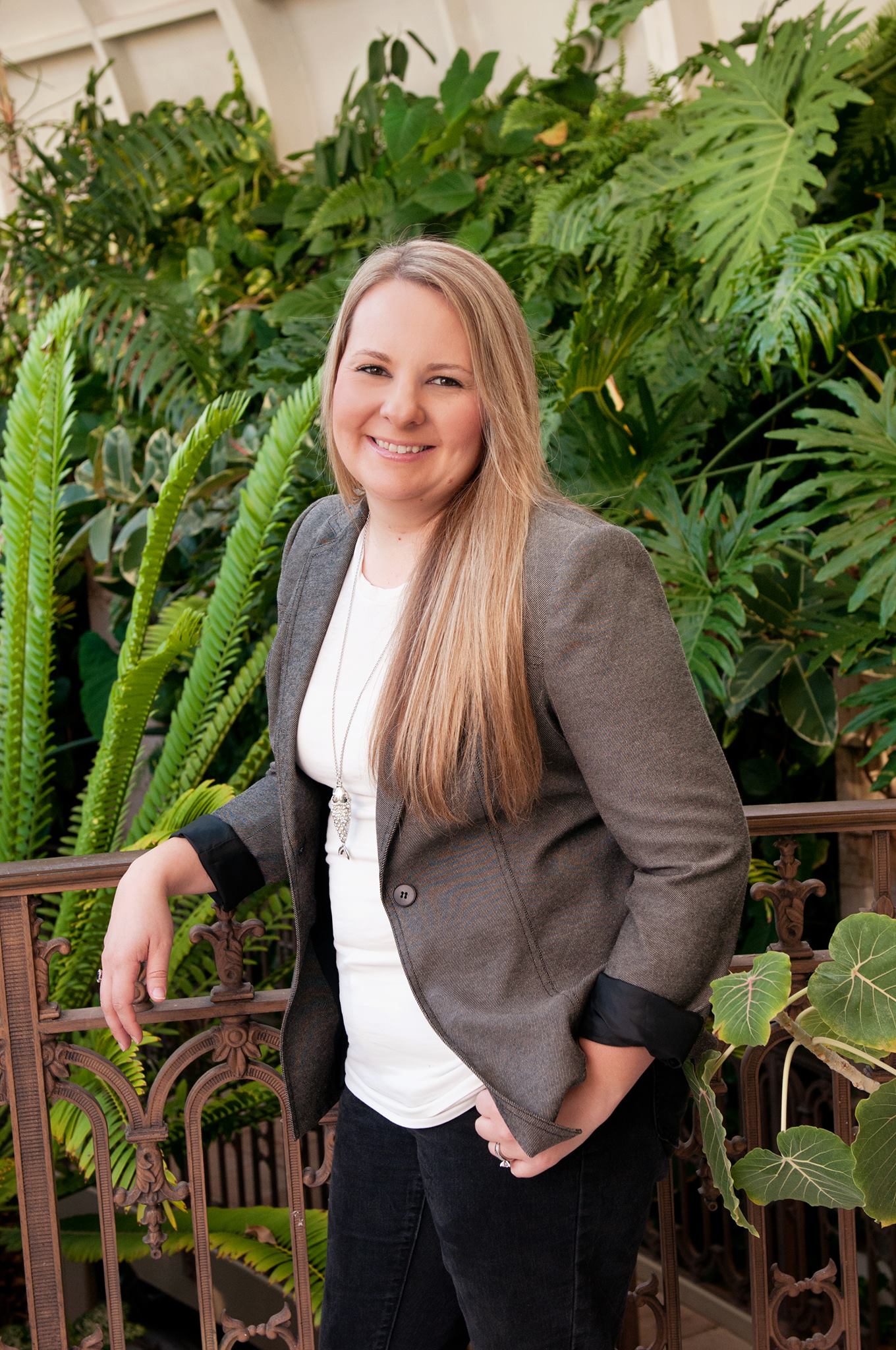 Kami Fengel Storz – She took over the Sacramento Chapter and has done a great job of increasing membership, attendance and content of the meetings. She represents the ADJA well and is well-connected in the wedding community, serving on the board for AfWPI and helping with the Shriners Fundraiser. She and her husband, Brandon, are both members of the ADJA, specifically so that they can both serve on the board, so not only do they not get compensated for their efforts, they even pay out of pocket to do so.When they opened their new collective office, which consists of four different DJ companies, all members of the ADJA, one of the main considerations of choosing the office we did was having a large conference room where we could hold our monthly ADJA meetings, which saves the chapter the cost of a room every month. ADJA logos and certificates are proudly displayed throughout their offices.In addition to her duties as ADJA Chapter President, she's super busy on the board of AfWPI, is chair of the Education Committee for their annual conference, helps plans their big Gala, is going to co-chair the Shriners Fundraiser this year, teaches Sunday School every week, and is raising four boys, ages 6-12 (I can double check that for accuracy) and also rides herd on Brandon, Mike Anderson, Doug LaVine and me in the office. When she's not doing all that, she's out running and just completed a Marathon relay in the California International Marathon along with other ADJA members.Or she's out hiking and scaled Half Dome last year with a group of DJs and is planning on Mt. Whitney this year, which is the highest peak in the contiguous US. She's always the one who everyone goes to and shares generously with everyone. She recently received the President's Award from AfWPI, which she has won before, along with Wedding Professional Of The Year.
---
2015 – Keith "KC" Kokoruz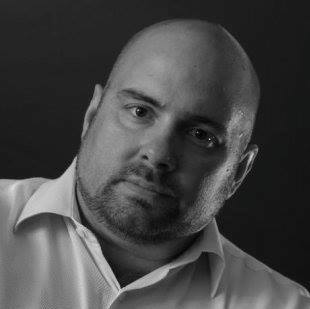 Keith "KC" Kokoruz – has been influential in his own market, inspiring peer Djs in and raising the bar for the image DJs should present. He has offered gratis services for local charity events, helping the "Toys for Tots" raise money and provide a better Christmas for those in need.This leader has traveled and spoken about his "Science of Marketing" concept at networking meetings throughout the nation, as well as shared this information in DJ publications. He was recently presented with The Knot's Best of Weddings Award for 2015, which is honored to the top 2% of vendors across the country.Despite being a busy wedding DJ, this leader also hosts and promotes bridal shows in his market, personally reaching out to vendors, inviting them to participate. He is tireless, ever full of energy, and continually promoting the benefits of the ADJA, networking, education, and support.  He has excelled in his own business over the past 5 years, and continues to exemplify and illustrate how helping others does not reduce what you can do yourself.KC has been a tireless advocate for ADJA for nearly a decade.  He has kept a watchful eye & was the first to bring items like the "Dump the DJ" news segment to our attention, even before it gained national notice.  He has  He has worked to promote ADJA to many large national wedding networks assisting us in developing effective partnerships.  He has spoken at several conventions all over the globe to help DJs to better themselves.KC stepped up to really help revitalize the Chicago chapter.  His leadership in pulling together a great team of local leaders is what allowed each of them to shine & develop the methods for their chapter to succeed & grow.  He focused on building the team vs just doing the work himself.  He has helped to develop the leadership skills in many of his local peers.As a result of his efforts, which won him this award, He never knew it was his work in winning this award that he was asked to participate in the President's advisory board.  This is a board to give advise to the president & to help guide the future of the ADJA. KC is a leader to follow & to emulate.
---
2014 – Sean "Big Daddy" McKee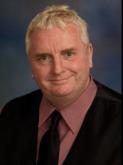 Sean "Big Daddy" McKee has been an ADJA member for over 10 years, recently serving as the president of his local chapter.  If your around Sean, you know why he's called "big daddy"  he is a kind loving friend to all he meets.Sean exemplified the award by traveling the country to speak to DJs to help them to build & grow their business.  He has been a tireless advocate in the fight against cancer.  A two time cancer survivior, he has lifted the spirits of many a colleague fighting this terrible disease.  Sean has spoken at numerous conventions around the industry advocating for professionalism in DJs.  We are pleased to honor him with this award.
---
2013 – Scott Faver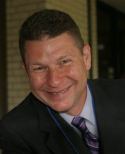 Scott Faver has been an ADJA member for over 10 years, presently serving as the president of his local chapter, as well as running a local networking group where he actively promotes the ADJA.Our recipient has presented at national conventions, as well as traveled the country extensively, offering education, networking, and support at local chapter meetings and membership drives. In each and every opportunity, he continually promotes the benefits of ADJA membership. Beyond what he shares in the DJ community, he constantly displays exceptional service to his clients, with his goal for their guests say "WOW…What a party".It has been said that "A great leader inspires confidence in other people and moves them to action". This year's recipient continually inspires others by sharing things he has learned through his own experiences, as well as fires them up to take action in their own businesses and in their own markets. He is always willing to share an answer, providing input on DJ forums, Facebook, through his free marketing tips news digest. He encourages and inspires other DJs to take what he shares, twist it, and make it their own, thus moving DJs to take action and improve their craft.Please help me welcome a DJ who is often too excited about the next day to get more than 4 hours of sleep, the man who always invites you to have Breakfast With The Game Master, the 2013 recipient of the Peter Merry Leadership Award….Mr. Scott Faver.
---
2012 – No member was Nominated
---
2011 –  Brian Hines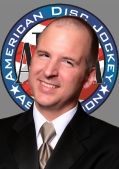 Brian Hines

– Service – Brian has worked tirelessly to promote the ADJA in his community as evidenced by the growth in membership of the North Carolina Chapter up to over 20 members. He is the founding President of the Charlotte chapter, giving up numerous hours of personal time away from his business and family. Brian has even inspired Steven Dail to drive from over 4 hours away to attend a monthly meeting. Now THAT'S leadership!

Dedication – Brian has also served the ADJA with their partnership with NACE in facilitating local efforts to expand the ADJA's brand at the NACE Conference in 2009 and has since made local inroads with catering executives in the Charlotte metro and outlying areas.Brian once again was vital in this year's Mobile Beat tour of Charlotte. He donated some of the items he has won in the past to be included in a new prize giveaway at the tour stop to be given to a brand new member of the ADJA who signed up at the stop.This contribution alone helped the Charlotte chapter of the ADJA add over 11 members at that tour stop. Commitment – In 2010, Brian handed over the reins of leadership of the Charlotte Chapter, once again inspiring future local leaders to step up and go above and beyond what he has created with the Charlotte Chapter and the ADJA brand in and around Charlotte.Brian has maintained an active hands on yet behind the scenes role with the current President Bert, helping to direct the Charlotte chapter to greater heights. Brian has also befriended a local competitor in hopes that they will join the ADJA as well. Brian has constantly put the ADJA members and brand in Charlotte above his own personal business.
---
2010 –  Ron Brown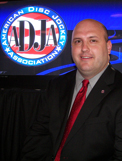 Ron Brown – has served unselfishly since their local chapter was established in 2005. This leader dedicates countless hours, spreading the word to other DJs and growing the local chapter. Not only did this leader work locally, but also visited other chapters to help them succeed. Based on this leader's efforts, there are new ADJA chapters in St. Louis and Oklahoma.
In 2008, an ADJA member in Houston hit some hard times. Her husband had recently undergone several surgeries and their family nearly lost their home during hurricane Katrina. Things were feeling tight and Lisa really needed a pick me up. This leader knew a trip to Vegas would help, so he organized a fund-raiser, sought some assistance from Mobile Beat, and raised enough money for Lisa to join other DJs in Vegas in 2009.All Expenses Paid!
This leader pushed for support from his local chapter and established the Midwest Mobile Entertainers Seminar first held in Wichita, Kansas in January 2006. This seminar has continued to grow for 4 years and plans are still in the works for their 5th seminar this year. Rather than focus on what can't be done, this leader seeks solutions and helps others find ways to make things happen. In early 2009, a local DJ was a victim of theft when their fully loaded, locked trailer, was burglarized at a local, secure storage facility. Although this victim was not a member of the local chapter, he was still a peer DJ in their community.
This leader, along with his local chapter, arranged to collect, deliver, and pick up the necessary equipment for this DJ to continue producing income. While not the ultimate goal, Joel Gutierrez recognized the support from this leader and his chapter's efforts, and joined the local chapter in November 2009. This leader also shows his peers how much fun life can be. The local chapter holds social events throughout the year, and one is a lake social. This leader provides his boat for swimming, skiing, tubing, and a day of fun on the water with families. He won't accept any money for fuel, and he looks great in a speedo. This year's recipient truly embodies what a great leader should be. Others don't follow because he is their nominated leader, others want to be like him because of his guidance, personality, and dedication to helping others succeed.
---
2009 –  Robbie Britton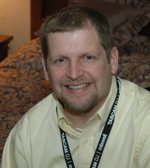 Robbie Britton – Aside from working closely with Drax to set-up the ADJA Networking referral card, and the Randy Bartlett DVD referral program. Robbie also traveled to the Cincinnati ADJA chapter and spoke with their members on his own dime to encourage them & to help to provide quality content.
Robbie Britton also saw a need to bring top leaders & trainers to his little market. Instead of being discouraged, he started the ARMDJS conference. ARMDJS was arguably the most successful regional small market show ever. On his first try he nailed it in the middle of nowhere.
He set a standard for regional shows at ARMSDJ. He also spoke at last years ADJA national meeting and his genuine excitement was a highlight for many in attendance. Robbie has gone above and beyond and I can think of nobody more deserving.
---
2008 –  Marcello Pedalino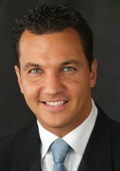 Marcello Pedalino has worked hard to improve the image and talent of the New Jersey Disc Jockey Industry. He always projects the most positive, business-like image, and is noted for always being observed wearing a dress suit.
He leads by example at all times and shares his success and knowledge with his peers, putting on seminars and demonstrations, at no charge. As one that has won the DJ of the year competition multiple times, he is still found front & center at every seminar he can attend that will help him build his business.
He truly desires to improve the image of our industry and goes well and beyond in his quest to accomplish this goal. We want to thank Marcello for all he has done to promote the image of the ADJA.
---
2007 – John Young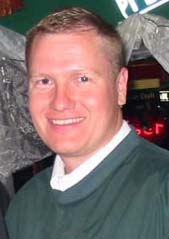 John Young has led the industry with increased efforts to raise educational awareness. He co founded a Regional Networking group, is the promoter & producer of the Northern & southern DJ conferences.
With these conferences he has brought in some of the finest trainers in the world to teach & educate Mobile DJs.
---
2006 – Peter Merkle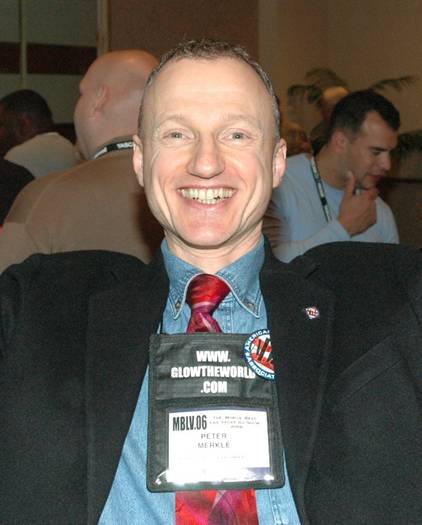 Peter Merkle has lead the DJ Think Tank at Mobile Beat the last few years, has overseen the ADJA National Elections Committee and Chapter has assisted the Local Officers in building a strong chapter in just under two years. He has been an active participant at DiscJockeyAmerica.com helping hundreds of DJ's to better themselves & their businesses.
---
2005 – Peter Merry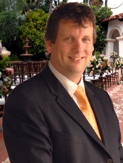 Peter Merry
started his service by being a local chapter president of the SCADJA. During his tenure the SCADJA exploded in growth, & developed a meeting structure that is still used today as the template for local chapter meetings.
Peter also led the ADJA as National President from 2003-2004 & served with distinction. During His tenure Peter, accompanied by another director traveled the nation to over 40 cities teaching DJs how better consultations would bring better bookings.
As a result of his efforts the ADJA realized significant membership growth & increased professionalism.  Because of his leadership & passion for the ADJA, this award was created in his namesake to be an inspiration to leaders everywhere.
---