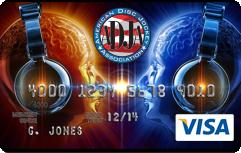 Earn points while showing your support!
Our Bonus Rewards program allows cardholders to earn points while they shop at their favorite merchants. Points are redeemable for name-brand merchandise, travel rewards, gift cards, event tickets and more!
How does it work?
Simply use your card at the participating retailers listed on the Rewards Site (if you are not yet a cardholder, click "browse only" under the login):
To earn points shopping in-store, make sure you use your card for all your purchases. An up-to-date and complete list of participating retailers can always be located on the program Web site.  Check out the "Activate Offers" link each month for a chance to earn even more points in store at your favorite merchants.
To earn points for online purchases, you must access participating retailers through the Bonus Rewards tab on the Rewards Site and use the link provided to make your purchases. If you do not use the link to shop, you will not earn Bonus Rewards points on your transactions.   You must be logged into the rewards website in order to earn points.
Your Rewards points will be credited to your account within 45 days of purchase.  You can review your rewards points on your monthly statement or by clicking on the Bonus Rewards Activity link on the Bonus Rewards page.
How do I redeem my points?
Return to the Rewards Site to browse all your redemption options. If you do not have a card yet, feel free to browse by clicking "Continue" and then "Browse Only" on the Log In page.