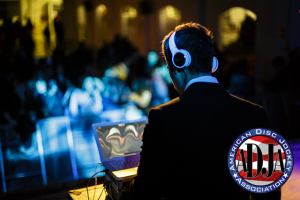 The ADJA is pleased to bring another unique partnership bringing more value to your ADJA membership.  We have partnered with Gigmasters on a two front basis.  One will be they will be featuring content from ADJA for their consumer facing blog where we will ahve articles about DJs, Pricing, ipods, trends where DJs make the difference.  The second will be providing our members with a discount on their services that is unique to ADJA.  We realize that Gigmasters isn't for everyone, but it can be a great resource for filling holes in your calendar last minute.  We are pleased to bring this to our members.  See our First blog post here.
About GigMasters
GigMasters, a Subsidiary of The Knot, is the largest online event marketplace that helps thousands of event professionals and party vendors connect with clients and get booked for weddings, corporate functions, community events, birthday parties, and more. Since 1997, GigMasters has brought over 425,000 events to life. We've partnered with GigMasters to offer a special promotion on their 12-month memberships for American Disc Jockey Association members.
With any of GigMasters' memberships, you receive:
● A fully customizable profile where you can feature a bio, photos/videos, & more!
● Unlimited leads sent to you by email, text, and through our mobile app.
● Online deposit and balance payments directly from clients – fast, secure, & free!
● A complimentary one-on-one strategy session with a member specialist to ensure you're set up for success.
● And many more tools and features that you need to successfully manage leads and get booked!
About the Offer
We've partnered with GigMasters to offer A.D.J.A. members 30% off any 12-month membership and a 60-day money-back guarantee. Email marketing@gigmasters.com with your Membership ID to receive this offer.
Once you become a member, you'll receive a special discount code that will give you $75 towards Featured Profiles. (A Featured Profile is an ad spot that shows up above search results on GigMasters in the city and category combination of your choosing. They help maximize your business's exposure on GigMasters by guaranteeing premium placement.)