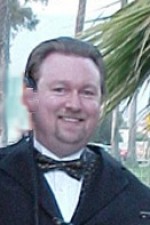 active 5 years, 9 months ago
We had a great time at the 20th Year reunion for Oxnard High school! Although we don't normally do 'school' events, this type of 'elegant' event is one which we provide entertainment for (just like weddings, anniversary parties, and corporate events).
View
Had a blast at the ADJA and Wedding MBA shows this month! Learned a lot of new things to help our wedding clients out and saw the latest in technologies for disc jockeys as well! I highly recommend attending both next year if you didn't make it this year!