Mitzvah Disc Jockeys on ADJA
Showing all the registred ADJA Mitzvah DJs. Find the perfect one for your event!
Irvine, CA
Our mission is to provide our clients with an entertainment experience that is captivating and daringly innovative. Invisible Touch has been an industry leader in specialized entertainment since 1986 read more...
Los Angeles, CA
Here you should enter a description of the services you offer that you would like others to see. If you know how to use html you can manually add tags like strong and em.

Phoenix, AZ
Entertainment & Event Services, Planning & Coordination including DJ, Karaoke, MC, Professional Sound, state of the art Lighting, & Photo booth.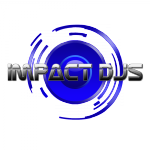 Looking for more Disc Jockeys?
Check out the entire ADJA Disc Jockey Directory and find the best DJ for your event!