ADJA Set To Rock The Stages at Wedding MBA

Las Vegas NV.

Oct 3-5 2016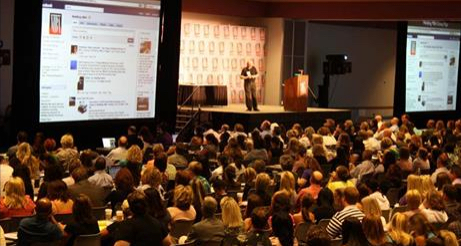 The ADJA as the largest representatives of the DJ industry will once again be anchoring the Wedding MBA conference not only with a booth yet again but with a major presentation as well as sponsoring the entire DJ track.


We are super excited to have so many ADJA members presenting not only in the DJ track but also from the main stage.  These members are really stepping out to give our industry the right exposure to other event Professionals.


Mike Walter, Jason Spencer, Rob Ferre, Peter Merry, and Mitch Taylor, in addition to those also presenting in the DJ Track, Mike Walter, KC Kokoruz, and Randy Bartlett. SEVEN ADJA members are going to Rock The STAGE!
Learning will be everywhere.  ADJA is set to explode Wedding MBA with content to help you to Build & Grow Your Business!
We are excited to bring everyone some incredible content on the Monday DJ Track.  Here is a look at what we are providing.
Fight The Funk

The Art Of A Wedding DJ Isaac Dyckhoff, Bamboo Beats and Nathan Galvin, The Beat Booth

Do you want to take your DJ skills to the next level?

Do you want to hear couples say, at the end of the night, "That reception was epic, I danced my face off!"

Come to this seminar to learn:

Techniques for mixing,
beat matching, and blending
Skills for taking your
dance party to the next level
Tips for reading the
crowd

After The Rehearsal

Performance Based Techniques For DJ's

– Mike Walter, Owner, Elite Entertainment

Not all DJs are created equal. With the right entertainment philosophies and innovative techniques, you will be the most requested entertainment company in your area. Come to this seminar to learn:

Tips for working with
the crowd and creating energy at the
right moments
Ways to stand out
without stealing the spotlight
Hidden tactics to
generate more referrals

Spinning Out Of Control

Realign The Bride's Expectations – – Keith Kokoruz,
Owner, Keith Christopher Entertainment

Are you burdened with clients who expect you to work on their wedding 24 hours a day? Are their expectations a barrier against your ability to perform your job?

Come to this seminar to learn:

Reacting to the inundation of social media aspirations

How to tell her no with compassion

How to charge for your time

The Good, The Bad, And The Ugly

What Your Customer Experience Says About Your Business
– – Ron Ruth, Ron Ruth Weddings

The Wedding Industry is in the midst of a service crisis that has left wedding couples disenchanted. Rebel against the status quo and give your business the competitive edge.

Come to this seminar to learn:

Strategic techniques to customizing your client interactions

How filling the couple's emotional needs can power your brand loyalty

3 sure-fire processes to transforming satisfied customers into evangelists

DJ Mashup

Open Mic
Forum – – Dr. Drax, President ADJA

Answers To Your Most
Pressing Concerns.  Submit your
questions in advance for a lively
discussion.

The Change-Up

Connecting Moments To Create Experiences – Randy
Bartlett, Wedding Entertainment Director

Every wedding is a series of moments, but if they aren't connected seamlessly, it becomes a disjointed jumble of activities, rather than the emotional experience to be remembered.

Come to this seminar to learn:

Transitions from difficult moments, such as an acknowledgement of deceased family members

Gain the focus of guests after dinner

Creating excitement and applause without ever telling the guests to clap or "MAKE SOME NOISE"

Get your ADJA Discounted Tickets here! http://www.weddingmba.com/index.php/adja